Japanese reading class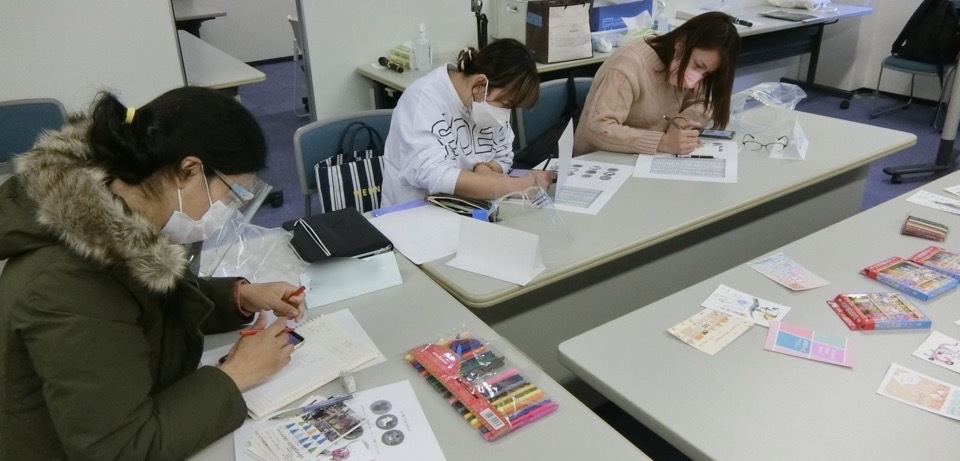 Japanese reading class
What to do in class
Hiragana, Katakana, reading and writing kanji, making and writing simple sentences
Read the sentences necessary for life
* If you do not understand hiragana or katakana at all, please participate in the "Group Study Class (Introduction)". The "Yomikaki Class" is attended by people who understand hiragana and katakana a little, but who have never written or read a cohesive sentence or who want to learn Chinese characters.
Number of courses and duration
Conducted 10 times in total
1 hours once
Location (1) or (2)
Chiba City International Association Plaza Conference Room
Use the online web conferencing system (when face-to-face communication is not possible due to a new coronavirus infection)
Prices
1,000 yen (including teaching materials)
teaching material
Printed materials
web content
Dates
 Phase 1 Face-to-face class June 6st-August 1rd Every Wednesday from 8:3 to 13:30
 Phase 2 Face-to-face class June 10st-August 5rd Every Wednesday from 12:14 to 13:30
---
Inquiries / questions about Japanese classes
Please contact us from "Ask about Japanese class" below.
Please write your questions in Japanese as much as possible.
---
Apply for a Japanese class
To apply for a Japanese class, you need to register as a Japanese learner.
During the registration of Japanese learners, I check my understanding of Japanese.
Applications for Japanese classes will be accepted at the time of the Japanese comprehension check.
Please make a reservation for Japanese learner registration and Japanese comprehension check.
Click here to register as a Japanese learner
Notice about learning Japanese