Types of Japanese classes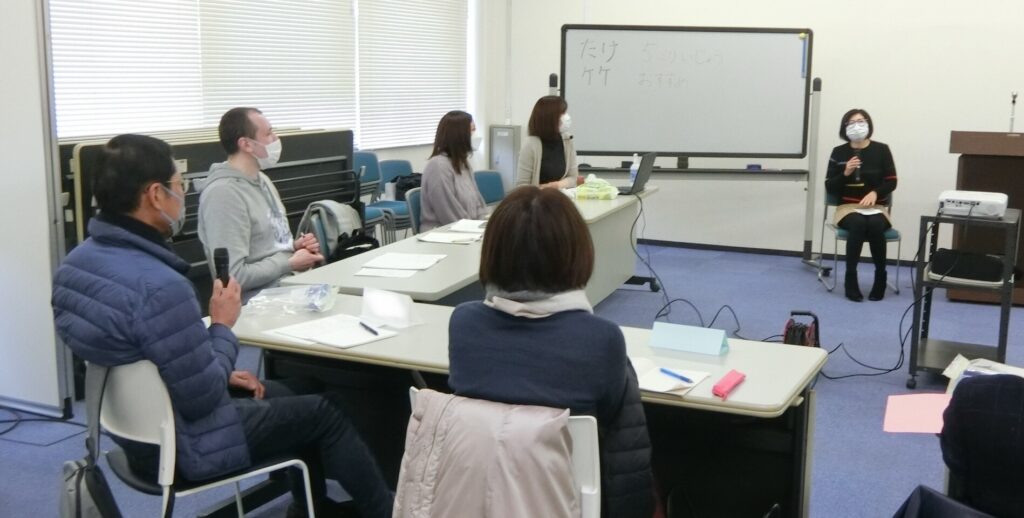 This is a Japanese language class conducted by the Chiba City International Association as an initiative of Chiba City's "Promotion Project for Creating a Comprehensive System for Regional Japanese Language Education".
* Japanese learner registration is required to participate in the Japanese class.
Class type
---
Learn how to make basic Japanese sentences, vocabulary and expressions.
You will be able to convey yourself, your experiences and opinions.
---
You will be able to convey your experiences and thoughts on familiar themes.
You will also learn grammar in the second half of the beginner's class.
---
This class is for people who can speak but are not good at reading and writing.
You will learn hiragana, katakana, reading and writing kanji, making and writing simple sentences, reading sentences necessary for daily life, etc. according to the proficiency level of the participants.
---
 This class is for those who cannot attend long-term classes.
 People who do not understand Japanese at all can also participate.
---
 You will learn practical Japanese necessary for daily life through online self-study and face-to-face hands-on learning with Japanese exchange staff.
Class annual schedule
Please check the annual event schedule below for the duration of each class.
Notice about learning Japanese