Types of Japanese classes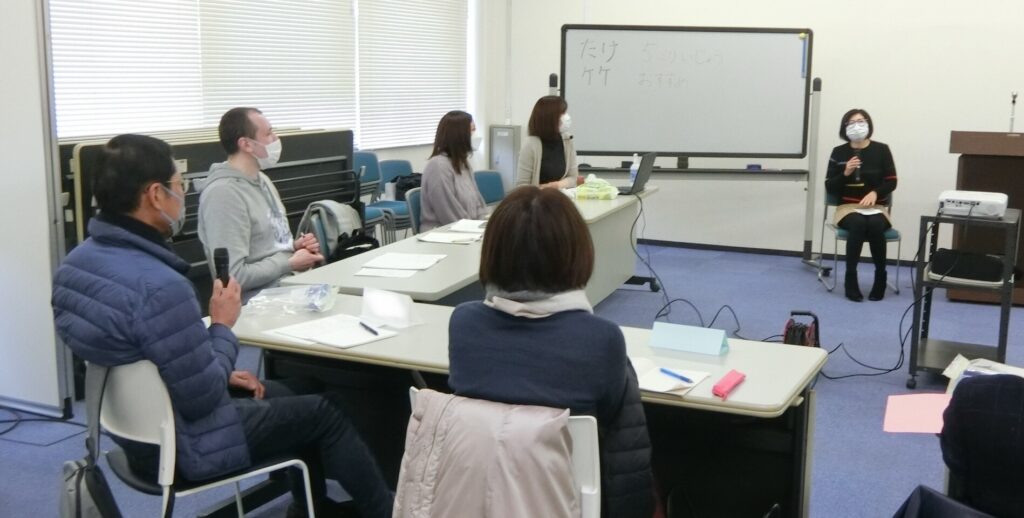 This is a Japanese language class conducted by the Chiba City International Association as an initiative of Chiba City's "Promotion Project for Creating a Comprehensive System for Regional Japanese Language Education".
* Japanese learner registration is required to participate in the Japanese class.
Class type
---
Learn how to make basic Japanese sentences, vocabulary and expressions.
You will be able to convey yourself, your experiences and opinions.
---
You will be able to convey your experiences and thoughts on familiar themes.
You will also learn grammar in the second half of the beginner's class.
---
 This class is for those who cannot attend long-term classes.
 People who do not understand Japanese at all can also participate.
---
Class annual schedule
 Annual class scheduleClick here for more information.(6 languages, updated 5/1)
Please check the annual event schedule below for the duration of each class.
Notice about learning Japanese
2023.04.06Learning Japanese
2021.04.02Learning Japanese